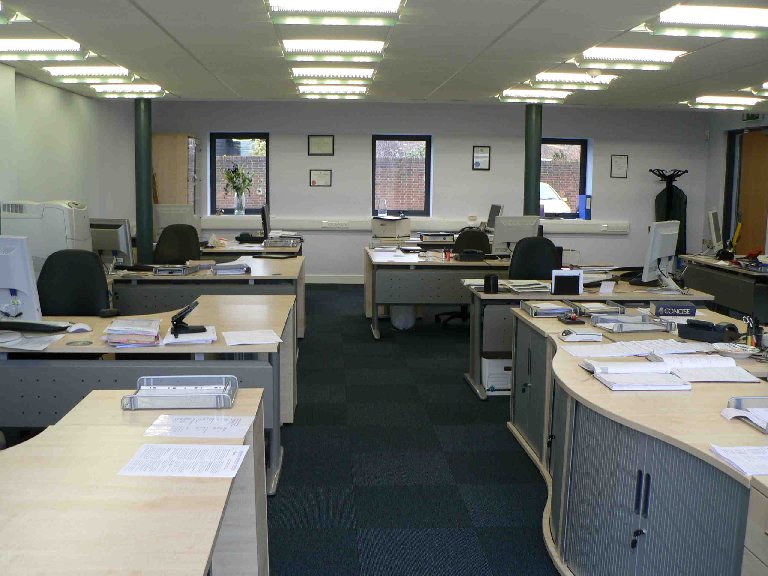 With the right premises, your business will be easier to run and more profitable! But unless you approach the search in a logical and organised way, and take advice where necessary, you risk overlooking some problems, which may turn out to be vital later.
What do I need to think about when deciding on premises?
Decide on location. If you get this wrong the only way to correct your mistake is to move again! If your business is in manufacturing, ease of access to sources of raw materials and to your markets may be essential. If you are running a shop, it should be in a location where the public will notice it and find it easy to visit. For cost reasons you may have to accept some compromise. Consider your business strategy, the number of people you will be employing, the processes used in the business and the plant/machinery required. The type and location of property needed for a manufacturing business with heavy plant ill be different from that of a software or distribution business.
What are your ongoing plans?
Think about the quality of the workspace environment and how this may impact on the staff and their productivity. All of these need to be thought through before you make a final choice about your premises. Prepare a specification of the premises you want. Sketch out a plan on graph paper, detailing your requirements. From this you can work out the floor area you need. Don't forget car parking and loading and unloading facilities. And remember your utilities needs - what power supplies will your processes require, what telecommunications facilities, for example?
Decide whether to buy or lease the premises . Work out how much you can afford to pay in outgoings on the premises, whether you buy or lease. As well as rent or mortgage repayments you need to allow for general rates, water rates, service charges and insurance of the building. Armed with this information, you will be able to give a chartered surveyor a succinct summary of what you are looking for. Your chartered surveyor will provide independent advice on the size, type, form of tenure and location of premises that best suit your needs.
What are the pitfalls and safeguards when taking on premises?
Check the state of repair. Your chartered surveyor plays a key role here and will be able to advise you on the repair outlays you are likely to face. If you are leasing the property, you need to be clear who is responsible for repairs: the landlord or you, the tenant Check the property has planning permission for your use and that there are no restrictions on your ability to run your business, (such as a limit on working hours or noise). If you need to get planning permission for your use, remember to allow eight to ten weeks (and, unfortunately, sometimes a lot longer) for the local authority to process the application. Altering services such as electricity and gas can be extremely expensive, so always make sure the property has adequate mains services in good order.
Make sure the premises comply with health and safety requirements, including fire regulations and access under disability legislation Pay attention to the clauses relating to service charges, rent reviews, sub-letting and assignment, repairing and decorating obligations and personal guarantees. Also make sure you know whether you will have security of tenure You may want to change the building to suit your needs. Almost certainly, you will have to get your landlord's approval for these works before carrying them out so need to allow time for this.
Make sure you understand which fixtures and fittings will be removed when the previous occupier leaves. If your business is a start-up think about going for a licence to occupy rather than a lease. Another option, mainly in the case of office space and mainly in major urban areas, is to look for serviced office space. Here you enter into a service contract rather than a lease, which may provide you with workstations, secretarial services and so on as well as the office space itself. Such contracts range from the very short term to long-term arrangements.
What financial help is there for businesses setting up in new premises?
Grants and other incentives might be available from central government or your local authority. Contact the Economic Development Unit of your local council or the local Business Links Office, which will advise you.
How long should I allow for finding premises?
Plan well in advance. It will vary with the circumstances but, as a rough guide, allow between three and six months. It is vital you are in control of the timetable, so you are not forced into hasty decisions.
Owning or leasing?
Deciding whether to buy or lease your premises is not easy. Sometimes you will not have the choice. But it is an important decision, with strong arguments both ways, and it could vitally affect the future development of your business.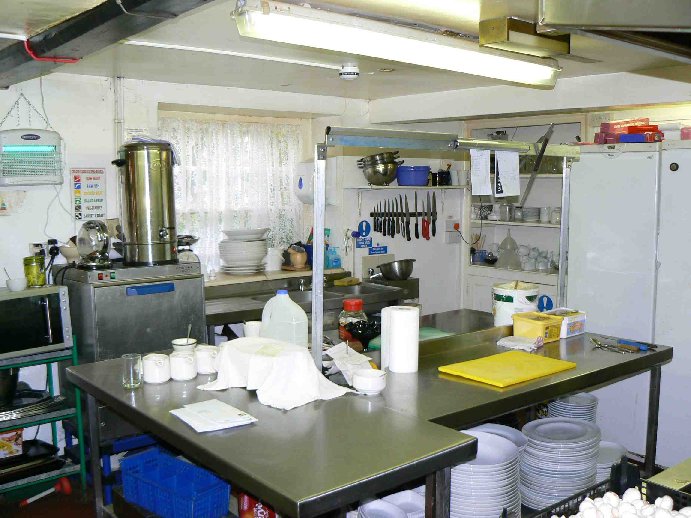 Where do I start?
With your business itself. Is it a mature business? Is it a young business, which you expect to remain roughly at its present size? Or, if all goes well, will it expand in the future? Try to build a picture of where you expect the business to be in five years' time. Leasing is generally more flexible than buying, at least in the case of a short lease. If your business is currently small but you expect it to grow, leasing or even a licence might be the best option. As you need more space you can move on to a larger building without the hassle of having to sell your original premises. With industrial buildings in particular, design trends change quite a lot and if the building you lease becomes outdated you can move to one that meets current needs. But if you buy a building it can be changed if you find you need more space in future.
Some businesses need lots of room for plant and equipment in the building, with high installation costs. As you will want to write off these costs over many years, you will not want to change premises at frequent intervals. In this case, buying may make more sense than leasing. If you do take a lease, it will need to be a long one.
Would I have more freedom as an owner?
Aside from the question of moving premises, owners generally have more freedom. You don't need to get a landlord's approval (with the usual time delays and costs) for changes you want to make You would be able to extend the building. Although you will still be subject to the same external constraints, such as planning permission You will not be faced with the administrative inconvenience of negotiating rent reviews, renewing your lease or of arguing dilapidation claims if you move out On the other hand, you still need to maintain and insure the building, whether it is for you or a landlord.
Which saves me more money: owning or leasing?
This is where the two-way arguments are at their strongest. Many larger businesses believe their capital is better employed (and will earn higher returns) in the business itself, not tied up in property. They tend to lease their buildings, rather than own them and even dispose of existing buildings via a sale and leaseback (this is where the property is sold to an investor, but the occupier remains in occupation as a tenant, subject to a lease). The decision depends partly on the way you expect the property market to move. If rents move up rapidly, as a tenant you could face big increases in your rent bill when the rent reviews occur. And if you don't own the property, it is the owner, not you, who will benefit from any future increase in their capital value. If you own your property, you will get the benefit of any capital gains and will own an asset at the end of the day. If the building increases in value, you might be able to borrow against it in future, which could extend your financing options. You will not have to worry about a rise in your occupation costs following rent reviews. You need to discuss this with your accountant as there may be some tax implications flowing from the decision to lease or buy.