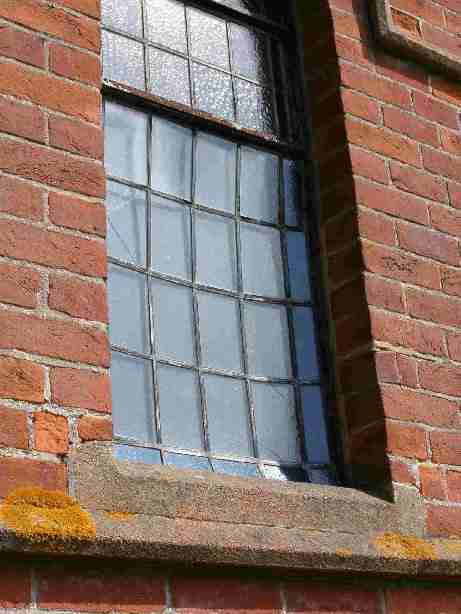 Article by: Peter Clement, Chairman and Managing Director of Clement Windows Group Limited.
The first metal windows were made from wrought iron by medieval blacksmiths. These simple frames were glazed with either stained glass or clear leaded lights, and were mostly used for ecclesiastical buildings and major country houses whose owners were among the few people who could afford them. At this time, leaded lights were also installed direct to masonry or wood, and secured with copper wires to vertically or horizontally fixed metal bars known as 'ferramenta' or 'saddle bars'. Minimal engineering skills were required to make windows with fixed lights. However, casement windows (a window with at least one light which can be swung open), demanded considerable dexterity and craftsmanship in order to produce the fittings required, including the gudgeon plates on which they hinged, decorative handles, handle plates and stays. These designs might not meet today's standards for draught and weather protection, but they were often beautiful examples of 'the blacksmith's art'.
The earliest window glass in general use was variously known as 'muff glass', 'broadsheet' or 'cylinder glass'. It was made by blowing a cylindrical vessel which was then opened up at each end and split from end to end to form a sheet. In the late 17th Century this method of production was largely superseded by 'crown glass', also known as spun glass. This produced much clearer glass, involved manipulating and spinning the semi-molten glass to form a disc from which small panes could be cut. Both glass types have a distinctive beauty when light reflects off them.
The earliest glass was extremely expensive and was only available in relatively small panes without severe distortion, typically 6" x 6" maximum. As a result almost all windows of the Tudor and Jacobean periods were made up of leaded light panels, often with diamond shaped panes called 'quarries'. The quarries were joined together to form the window light using 'H'-section strips of lead, called 'cames', which were soldered together to make up one large glazed area. (Copper was used in place of lead, particularly during the Arts and Crafts Movement in the late 19th Century). Where flat sections of wrought iron were used to make up a frame, the leaded light was fixed to it with wire secured with lead solder. In later windows a copper rivet was used instead of the wire, but otherwise the design was much the same. In both instances it would have been usual to weatherproof the light at its junction with the frame with putty (a mix of pounded whiting and linseed oil) angled to shed water.
With the rise of Palladian architecture in the early 18th Century, wrought iron windows fell out of favour as timber sashes were considered more suitable for the new, elegant style of domestic architecture. Nevertheless, wrought iron windows with leaded lights continued to be used in churches and in more humble domestic buildings, and in the 19th Century their use was made fashionable by a succession of historical revivals including the Gothic Revival and the Arts & Crafts Movement.