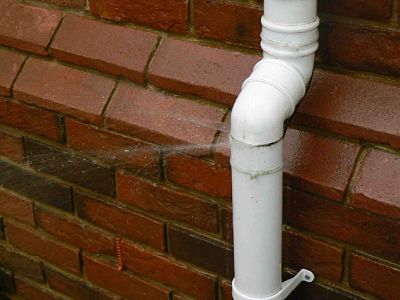 Your home represents a considerable financial investment and it makes good sense to keep it in repair. Regular checks of various parts of the building and prompt maintenance can pay dividends in preventing potentially more serious and costly repairs.
Roofs
After severe weather conditions check and replace slipped, cracked or badly damaged tiles/slates. Make sure that the cement pointing at the roof edges is kept in good condition. Flat roofs, normally covered in felt or metal are prone to sudden failure. Felt in particular has a limited life. Whenever possible, try to avoid walking or standing ladders on flat roofs, as the coverings can be very easily damaged. Check flashings and valley gutters or hidden gutters for blockages and leaks. Valley gutters are particularly prone to leakage and should be cleaned out at regular intervals. Make sure that the chippings to your flat roof remain evenly laid and clear away any heavy moss or lichen growth as this can retain moisture. Keep chimney pots and cowls in good order and ensure that the masonry and cement joints remain in good condition. Gutters often become blocked with leaves, weeds or debris and should be cleaned out on a regular basis. Replace or repair any missing or defective sections immediately in order to prevent damp. Check rainwater downpipes for splits or leaky joints.
Loft
Check for birds or wasps nests. In very rare cases where you find bats, remember that they are a protected species so you will need specialist advice. Traps should be set to kill mice as they can damage electrical cables and insulation. Check the condition of water storage tanks and pipework and ensure they are properly covered and lagged.
Walls
Dampness can penetrate through defective mortar joints or hairline cracks in the rendering. Although very fine surface cracks may appear insignificant, it is always sensible to fill them to be on the safe side. Ensure that the cement mortar around the waste pipes is in good condition. Use a pliable waterproof mastic sealant to close any gaps around the window or door frames. Never bridge a damp course by building up external paving levels or garden borders. A sensible guide is to keep external levels at two brick courses below damp course level or inside floor level. Any external hardstanding should be laid to fall away from the walls. Never render walls down to external ground level, as this is likely to bridge the damp proof course. Always finish the rendering in a properly formed bell cast (a thickening to form a drip). Remove ivy or other climbing plants in particular from walls and gutters. Such plants can damage stone/brickwork and retain moisture in the wall. Do not allow any sub ground floor airbricks to become blocked. Failure to do so will prevent adequate airflow and could lead to serious decay in the floors.
External Woodwork
Paint/re-stain window frames and other joinery at regular intervals to prevent rot. Periodically check window and door frames and repair any timbers affected by wet rot. Regular painting will help avoid the timber becoming affected by rot. Replace broken or damaged sash cords or window latches. Renew cracked or broken panes of glass and replace missing or loose putties before redecoration.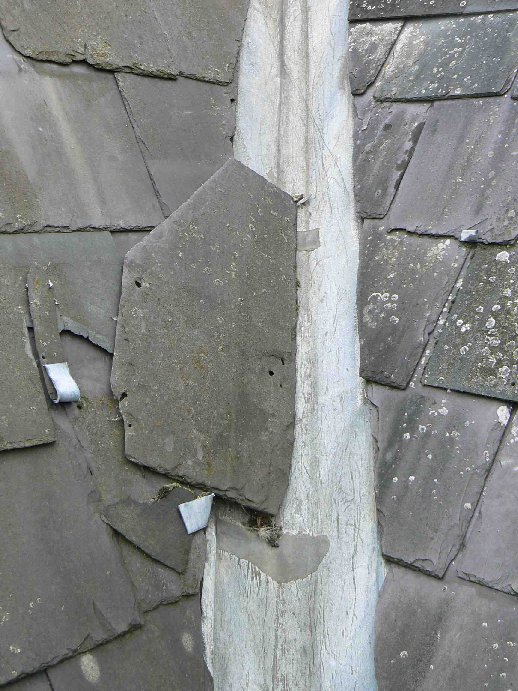 Electrics, Heating and Plumbing
The electrical installation should be checked by a qualified electrician every ten years. Systems deteriorate with age and the wiring regulations are being constantly updated. Ensure that you obtain qualified advice before making any alteration to the electrical wiring system. Ensure that you know how to get to external and internal stopcocks in the event of an emergency. Check your plumbing service pipework and waste pipes for joint leaks and from time-to-time clean out bath, sink and wash basin traps. Regularly check and re-seal joints around shower trays and baths. Clean through overflow pipes from water tanks or cisterns. Arrange for central heating boilers, water heaters and heating appliances to be regularly serviced for safety and to maximise efficiency. It is essential that gas appliances are serviced annually by a registered gas engineer. Clear blocked soakaways or gulleys. Blockages in a drainage system may be cleared by rodding or pressure hosing.
Gardens
Shrubs and trees can be damaging to the fabric of the property and so their growth needs to be restricted. Keep soil, trees and shrubs away from outside walls wherever possible. Cut back any wall climbing plants as they can damage walls and can encourage damp penetration.
Alterations
Before you start any structural alterations or extensions check with your Local Authority as to whether Building Regulation or Planning Approval is necessary. If you live in a Listed Building or Conservation Area remember that Consent may be necessary even in the case of minor alterations to the appearance of the building.
Energy Conservation
The thermal efficiency of your property can often be improved or relatively modest cost. These measures can often result in an improved internal environment, reduced carbon dioxide emissions and lower fuel bills. Such measures as draught exclusion to windows and external doors and proper insulation of hot water cylinders and lagging of water pipes are of great benefit, but little cost. Check that your loft insulation is thick enough but make sure that gaps are left at the eaves to allow sufficient ventilation of the roof space. Remove insulation from under water storage tanks to protect from freezing and leakage. Ensure that your heating controls are effective, e.g. consider the use of automatic time clock controls, thermostatic radiator valves, thermostatic cylinder controls etc. Consider fitting a high performance boiler when renewal is required. Double or secondary glazing of windows and loft insulation are effective, but expensive.