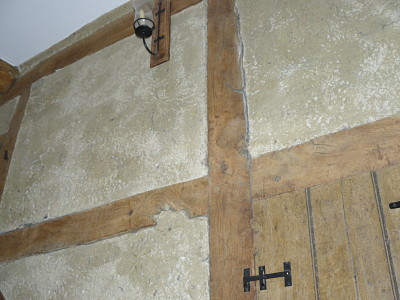 Lime refers to types of binder used in plaster, limewash, render and mortar made by burning limestone or chalk to make quicklime and then slaking this with water.
Mortar is usually composed of washed sand and other aggregates, with a binder to protect it from erosion by the wind and rain. In some areas of the country, coatings of the same material as the mortar are commonly applied over the stone or brick to form a coarse, exterior plaster known as render. This is often finished with limewash (lime mixed with tallow or linseed oil), coloured with natural earth pigments which produce delightfully soft, uneven colours.
Prior to the introduction of cement in the early 19th century, the binder used in mortar and render was almost invariably lime, and this material continued to be used widely until the end of the century.