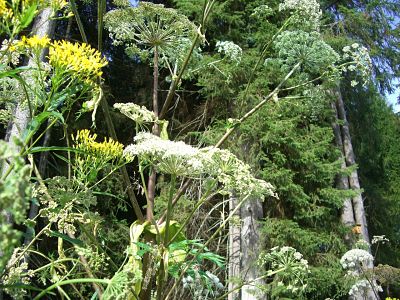 Giant Hogweed (Heracleum mantegazzianum) is one of the most invasive and dangerous of plants in Western Europe and the USA. It spreads rapidly and is extremely difficult to eliminate once it sets root. It is also very dangerous as its sap is highly caustic when exposed to sunlight, leaving severe burns that can have long-term effects such as scarring, rapid sun burning and chronic dermatitis. The plant has been identified as a public health hazard and laws prohibiting its growth and proliferation are in force in many countries.

Download an information leaflet on Giant Hogweed.

Download an identification leaflet on Giant Hogweed.