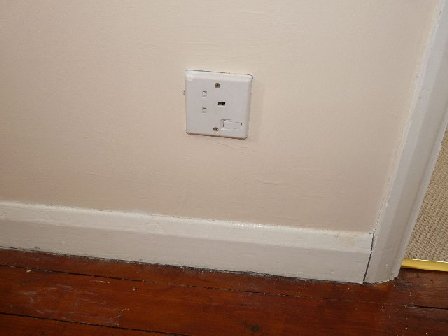 The Building regulations aimed at curbing the rising number of deaths, injuries and house fires caused by faulty electrical installations, come into force on 1st January 2005. The new rules affect anyone considering electrical work in the home, including DIY enthusiasts. For the purposes of Building Regulations a fixed electrical system means those parts of the wiring and appliances that are fixed to the building fabric (e.g. cables, sockets, switches, fuse-boxes, immersion heaters and ceiling fittings). Minor jobs like replacing sockets and light switches will not be affected, but anyone thinking of, for example, adding new circuits to their house will have to get building control involved. The alternative is to get the work carried out by a suitably qualified expert.
Failure to comply with the building regulations is a criminal offence. Local authorities also have the power to require the removal or alteration of work that does not comply with the requirements.
Each year on average 10 people die and about 750 are seriously injured in accidents involving unsafe electrical installations in the home. In addition, in 2003, 2,336 house fires were caused by faulty installations. It is believed that risks from unsafe electrical installations have increased over recent years due to the rising numbers and variety of electrical systems and appliances in buildings plus increased demands being made on them. The privatisation of the supply industry in 1988 leading to fewer electrical supplier interventions in consumer installations is also thought to be a contributory factor.
Electrical accident rates in houses are rising, compared with those for carbon monoxide poisoning, gas explosions and collisions with glass - all of which are covered by the Building Regulations. Risks in future could increase as rising consumer ownership of portable and fixed electrical appliances is causing extra demand for extensions and alterations to existing electrical installations. The risks posed by unsafe electrical installations and portable appliances are electric shock and burns and injuries arising from fires in buildings ignited by electrical components overheating or arcing. Installations properly designed, fitted, tested and commissioned in accordance with BS7671 will help to minimise these risks.
NICEIC

Download the Building Regulations Explanatory Leaflet

Download The ECA How safe is your Home? leaflet

Download Part P of The Building Regulations

Download the leaflet on Electrical Condition Reports