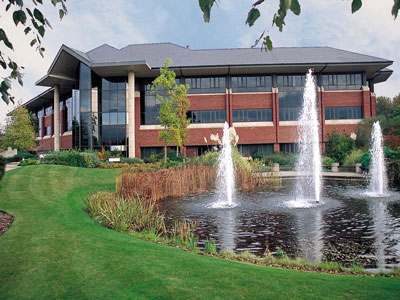 NOTE: This page is for general information - Marshalls do not undertake lease renewal work, which is a specialist discipline.
The law usually gives security of tenure to business tenants (there are exceptions). But if you want a new lease there are vital steps you must take quickly. Delays can be fatal - you might find you've lost your premises.
Remember, it's never too early to plan ahead, begin at least 18 months before the end of your lease.
What should I do first?
Think about your business objectives and prepare a plan of your property needs - short and long term. Ask yourself some key questions:
Are your present premises too big or too small?
Are they an asset to the business or a burden?
Do you want the security of a long lease or the flexibility of a shorter one?
Would it make sense to move to another building?
Would you face a big bill for repairs if you did so?
Your chartered surveyor will be able to help you in working out your property strategy.
What are my rights as an existing tenant?
Most business tenancies in England and Wales are protected by the Landlord & Tenant Act 1954. The Act provides 'security of tenure'. As long as the business remains in the premises and follows all the correct legal procedures, you have a right to apply to a court for a new tenancy. The landlord is allowed to oppose your application in some circumstances. If you cannot agree with the landlord, the court will decide whether you should be offered a new lease and on what terms.
Can the landlord refuse to grant a new lease?
The usual justifications for refusing a new lease are:
The tenant is not in the premises for the purposes of their business.
The tenant does not follow the correct legal procedures.
The court upholds the landlord's objection to a new lease, usually because the landlord wants the property for their own use to redevelop it (so you might be entitled to compensation for disturbance).
The tenant has seriously breached the terms of the current lease.
A court order agreed at the start of the lease that there would be no security of tenure.
What are the legal procedures for a new lease?
Mistakes or delays can be costly. If you have security of tenure, and wish to protect it, you must serve certain formal notices and respond to others within stated time limits. Don't go it alone. Talk to your solicitor and bring in a chartered surveyor when it comes to getting a new lease on terms that suit you.
It's important to know that lease renewal involves two separate processes, which work in tandem: Application to the court to protect your legal right to security of tenure and application to (and negotiation with) your landlord to secure a new lease.
You must apply to the court whether or not you think your landlord will be happy to grant you a new lease on acceptable terms. This protects your legal position. If you then negotiate a lease that suits you with your landlord, the court does not need to get involved. But if things go wrong the court has the power to make the landlord grant you a new lease and to set the terms. It may also set the terms where the landlord offers a new lease but you cannot agree the detail.
The notices to be served to protect your position - and their timing - vary from case to case. So call in the professionals as soon as possible.
How are the terms of the new lease settled?
Usually by negotiation between you and your landlord, or your respective chartered surveyors. You chartered surveyor will advise you on your options and the terms you might realistically achieve. If any term cannot be agreed and you need to go to court, it will usually look at the terms of the old lease (apart from the figure for the rent payable) unless either party can show good reason to make a change.
When should I agree to give up security of tenure?
Only when you have no realistic choice, and only after taking professional advice. If your existing tenancy is not protected by the Act, you are in a weak position to argue for the new tenancy. Landlords may also be reluctant to give security of tenure for a sub-lease or where the lease involves only part of a property.
How is the new rent set?
The rent will usually be agreed at the current open market level for properties of a similar type in your area. Your chartered surveyor will advise on the likely level that can be agreed. As a general rule your landlord is not allowed to take into account any improvements to the premises you have made during the term of the lease or any extra value that might come from your trading from the premises.
What happens if there's no agreement before the old lease ends?
If your old lease is not protected by the Act (in other words, if you don't have security of tenure) your landlord can ask you to leave the premises. So negotiate a new lease as soon as possible. If you have security of tenure, following the end of your lease, you keep that building. This remains the position and would only be lost if a court decides your landlord has grounds for regaining possession.
What is the courts process?
If you have to go to court to resolve the dispute, both you and your landlord will usually appoint barristers to argue your case. An expert witness (usually your chartered surveyor) provides evidence of rental values. Resolving the dispute in court can be lengthy and expensive, so get advice from your solicitor and chartered surveyor on the likely costs and timescales.
Are there alternatives to the court for resolving disputes?

You can always refer your rent dispute to RICS' dispute resolution service. The dispute is then overseen by either an 'arbitrator', 'independent expert' or 'mediator'.
If you and your landlord agree that a new lease is the way forward, but cannot agree the terms or a new rent, then there is the PACT scheme. This scheme provides an opportunity to have lease terms and rent decided by an arbitrator or independent expert appointed by RICS or the Law Society, rather than a judge in court. You can get more details of the PACT scheme from the RICS Dispute Resolution Service.
The new lease is agreed, now what?
Your solicitors will draw up a new lease setting out all the details. Ask your chartered surveyor to read the lease to make sure it properly reflects the agreement. Read the lease yourself too and ask your solicitor or chartered surveyor to explain any terms you don't understand or are not happy with. Do not sign before you fully understand and accept the terms.
Can I still change my mind?
You're not tied into the new lease until you sign it. If you are unhappy with the terms, or if you simply change your mind, you can leave the premises by asking your solicitors to give written notice to your landlord.