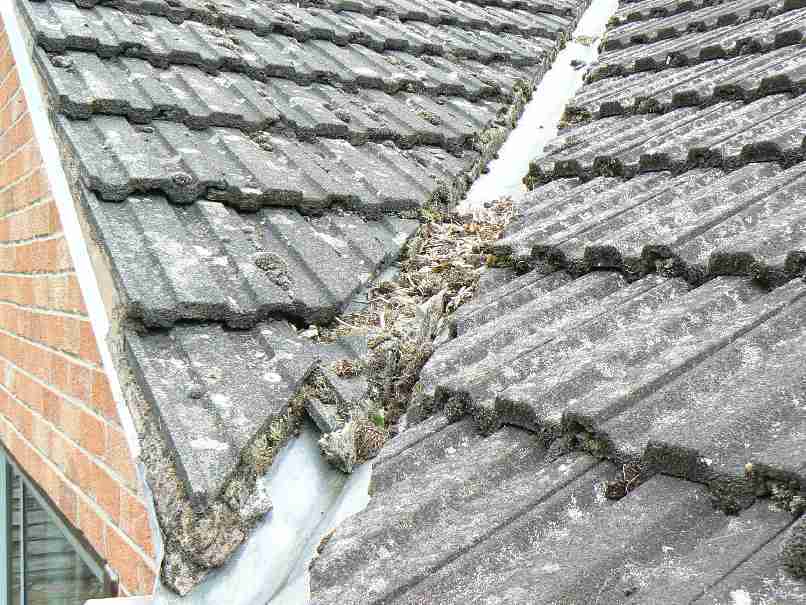 The first concrete roofing tiles were manufactured in Europe in the mid nineteenth century. Many of these old roofs are still weatherproof and will probably remain so for many years. Until the early 1950's tiles were handmade by small companies. The demand for building materials following the Second World War resulted in improved mechanisation, production and quality control. Today, concrete roofing tiles are mechanically produced from a mixture of sand and cement.
Weathering, fading and lichen growth will slowly change the colour and appearance of the tiles. However, this causes neither negligible change in tile strength nor significant increase in porosity, even with the gradual loss of the original surface finish. Concrete roof tiles, like all concrete products become stronger and less porous with time, unless subjected to extreme frost or air pollution. The porosity of concrete roof tiles, measured under laboratory conditions is usually less than 10%. In practice, the absorption of water by capillary action during periods of heavy rain would increase their weight by only 5%. This weight increase is extremely unlikely to cause structural roof failure. After prolonged rain it is normal for both old and new tiles to appear damp on the underside. This moisture can leave a water stain on the underside of tiles which is also normal and no cause for alarm. It does not usually cause fungal decay in roof framing timbers as the moisture is not present long enough for the fungus to develop.
Leakages from concrete tiles are usually due to associated problems, such as defective flashings. However, it is not uncommon for tiles to be laid incorrectly at a low pitch increasing the risk of damp ingress, particularly during windy and wet weather or heavy snowfall. Sometimes, this can entail expensive re-covering.
One of the principle causes of tile defects is 'foot' damage from workmen and aerial installers walking over the coverings. Great care when walking on tiled roofs, particularly if they are wet and slippery. Walking on a roof is not advised, but if essential, rubber-soled shoes should be worn.
Although moss and lichen do not eat into the tile surfaces and cause damage, they may need to be periodically removed, not least to minimise gutter blockages.
The painting of tiles can improve their appearance, but the finishes have a fairly short life and will need periodic renewal.