Commercial building surveys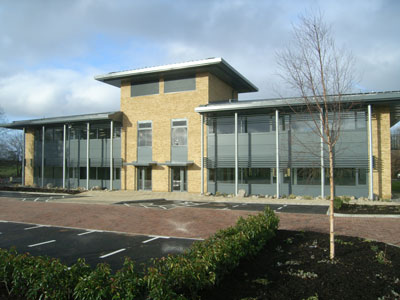 As in buying a home, you need to get a full building survey for new premises from a chartered surveyor. It is vital if you are taking a lease too. You need to know what costs you might face. And it would be good evidence later if your landlord tries to make you pay for work you don't think is justified. Whether you are buying or leasing you need to know the condition of the building and the likely repair or maintenance costs before you commit yourself. A lease will normally need you to maintain the property in good repair and possibly put it in good repair if it is a bad state at the outset. Occasionally the lease may say you do not have to return the premises to the landlord at the end of the lease in better condition than they were at the beginning. In all cases, you need clear evidence of the condition of the building when you took it on. A survey provides this. A schedule of condition attached to the lease at the outset is your safeguard for later.
What does a building survey cover?
You need to tell your chartered surveyor the reason for the survey and its scope. A chartered surveyor would not report in detail on the heating, electrics or the underground drains, for example. If you want these items covered tell your chartered surveyor, who can arrange to bring in the appropriate experts. Other items normally excluded, but where sampling and testing may be included if needed, would be the presence of damaging (technically, deleterious) materials such as high-alumina cement. Specialist surveys are available to cover asbestos and accessibility.
How is the survey done?
It starts with a visual inspection of the building. The usual pattern is to take it top to bottom externally, then top to bottom internally. The chartered surveyor will inspect floors, walls and ceilings and will be looking for signs of settlement, damp or timber decay. They note the state of roof coverings, gutters and downpipes, and the condition of doors or windows. Your chartered surveyor is noting not only the present condition and any immediate repairs but also what needs attention in the foreseeable future. Often with an indication of the probable cost.
What if I lease only part of a larger building?
The survey should not only cover the part you are planning to lease, but also take account of the condition of the building as a whole. The cost of repairs to common parts may be spread among the different tenants.
What will the survey report tell me?
Your chartered surveyor's report will describe each element of the property: roofs, walls, floors etc. It will also note the items that have not been covered, such as deleterious materials (unless you have requested this). They will, however, note anything they spotted that gave cause for concern and will suggest that further investigation is needed. Your chartered surveyor will also note anything they were unable to survey.
May I use the survey report for any purposes?
No. The report is confidential to you, as the client, and to your professional advisers. It will exclude any liability to third parties who make use of the report without the chartered surveyor's express permission. The position is rather different in the case of a 'vendor survey': a survey for an owner who is planning to sell the building. In this case you will be allowed to show the report to prospective purchasers within a specified time. The time limit is there to stop other people from being misled by an out-of-date report.
How can a chartered surveyor help with planning maintenance?
Your lease probably needs you to keep the premises in repair and may impose a timetable for internal and external decoration. Your chartered surveyor will be able to help you in preparing a maintenance schedule both of day-to-day items and of other items that need attention at longer intervals. Your chartered surveyor will add a brief inspection every couple of years. Sticking to this schedule may save you extra expense later and help you to budget more efficiently over the lease.